I fellow asked me a question about a video tutorial I created on relinking media tips. Specifically he had a question about relinking his 30p 2K clips with 60p 4K versions. Here is my response:
I wish I had a better solution, but changing frame rate is not something that works for relinking all your clips in FCPX. It might be possible to export FCPX to resolve but I'm no Resolve expert.  Therefore you can do a manual clip swap in FCPX that will actually go pretty quick.
First some background
I have a related video to this here, so that would be helpful to watch for the technique but that one uses compound clips rather that single clips.
How to do a clip swap:
Step 1
1), you need to change the frame rate of a project timeline, which you can only do on an empty timeline. Dupe your 30fps project timeline. On duped version select your whole timeline (command-A), cut, then Command-J and modify your FPS to 60fps. You can make resolution changes too. Then paste back all the clips in your timeline.
Step 2
2) Import your 4K 60FPS footage into keyword collection that is best if it is in the same event as the 2K 30fps footage. This will save time in locating your 4K clips.
Step 3
3) IN your 60 fps timeline, you're going to open each clip (Clip > Open Clip),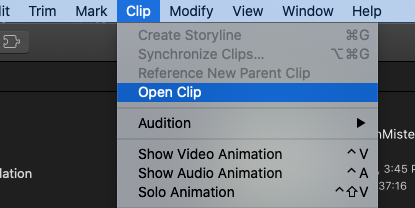 connect the corresponding 4K clip (if your 2K and 4K clips are in the same event, shift-F on the opened clip and it will show in the browser right next to the 4K version. Make sure you connect it to the start of the clip that is there, ignore the shared areas which show the in and out points show on the open clip.
overwrite that 4K clip on the primary storyline (command-option down arrow)
 then delete the extra connected audio from the original clip.
Then return to your 60 fps timeline and repeat for each clip.
Step 4 (optional)
4) optionally in your 60 fps timeline you can copy effects and attributes (command-C), break apart the clip(command-shift G) to reveal "fresh" 4K clip that connected clip, paste your effects and attributes (command-option-v).
Gotchas
Part of the reason FCPX doesn't do the swapping of clips with non-matching frame rates is the frame rate will invariably change the timing of your edit. Thusly, review your edit. Also if you make a frame size change. You'll sometimes need to toggle the spacial conform on the clips from fit to actual size and then back to fit.